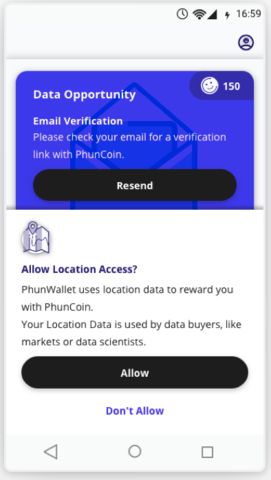 PhunWallet acts as a hub for a dual token ecosystem. With PhunCoin and Phun token, bringing a way for people to be rewarded and in control of their personal data. The app and surrounding ecosystem strive to educate the users. Keeping in mind this may be their first entry into cryptocurrency and the sensitivity of personal data.
I have acted as the Mobile Engineering Team Lead and Architect throughout the product.
PhunWallet as it is now, has gone through an evolving brand, pivoting to a dual token system, and the creation of two SDKs. We are now in phase 4.
This application has not been released yet.